<
MONARCH TRAVEL SERVICES, INC. uses the Sabre Reservation System (SABRE) and the TRAMS accounting system. SABRE is considered to be the most advanced airline reservations system in the industry. The reporting capabilities for our clients provided through SABRE and TRAMS produces reports tailored to your corporate and individual needs.
May We Help You
With Cruises and Tours?
Cruises:

Azamara, Carnival, Celebrity, Christina O, Crystal, Cruise West, Cunard, Disney, French Country Waterways, Holland America, Majestic, Oceania, Orient, Peter Deilmann, Princess, Regent, Residen, Royal, Seabourne, Sea Dream, Silversea, Star Clipper, Travel Dynamics, Uniword, Viking River, Windstar
Tours:

Abercrombie & Kent, African Travel, Alpine Adventures, American Safari Cruises, Aspen Ski Tours, ATS Tours, AutoVenture, Back Roads, Big Five, Brendan, Butterfield & Robinson, Classic Vacations, Cox & Kings, Disney Destinations, Exeter, Globus, GoGo, Heritage Tours, Island Destinations, Lindblad, Orient Express, Perry Golf, Pleasant Holidays, Rail Europe, Smithsonian Journeys, Swain Tours, Tahiti Legends, Tauck World Discovery, TCS Expeditions, Trafalgar Tours, Travcoa, Travel Bound, Virgin Galactic


We specialize in these and much much more!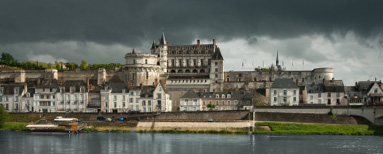 <
We know just how important such things as seat assignments, hotel accommodations, car rentals and meal requests are in effecting your trip, so MONARCH TRAVEL SERVICES, INC. maintains a complete travel profile in its computer for each client. Our computer capability also assures you that correct frequent flyer number and credit card information are entered.
<
When time does not permit delivery of your travel documents directly to you, MONARCH TRAVEL SERVICES, INC. will arrange to have your ticket waiting for you at the airport via prepaid or E-ticket or, if you prefer, delivered by overnight delivery.
You are invited to view your reservation by clicking on the reservation access above or by entering www.virtuallythere.com in your web browser. With your reservation number, travelers can access their reservation, obtain information on the destination, directions, weather, etc., providing the traveler with additional tools for convenient, and informative travel arrangements.
<
Our clients are offered corporate and preferred rates at many hotels and car rental agencies worldwide through the purchasing power of the consortium to which we belong via Virtuoso, the THOR24 hotel program, and direct vendor negotiated rates.
<
MONARCH TRAVEL SERVICES, INC. can meet all of the travel needs of its clients, including the obtaining of Amtrak reservations and tickets.

<
Prompt delivery of travel documents is critical to our clients, and we are able to provide fast and efficient delivery of all documents to your home or place of business by Express Mail, UPS, Federal Express or courier, when necessary.
<
Our highly competent group travel experts plan and supervise all arrangements for group meetings or travel, and negotiate the very best group discounts with airlines, hotels and car rental companies. If desired, an on-site group/meeting coordinator(s) can be made available.
<
We are equipped to handle the most complex domestic and international travel itineraries, including hotels, limousines and car rentals, with speed and accuracy. American Airlines' SABRE and TRAMS systems allow us to invoice, report and account with precision. Reservations are constantly monitored for accuracy of fares, along with other pertinent information. There are numerous built-in software programs which perform quality control functions through the SABRE system for the purpose of fare and itinerary checks. Bargain Finder will search all airlines, and multiple airports for the lowest fare.
<
If desired, the staff at MONARCH TRAVEL SERVICES, INC. is willing to assist our corporate clients in discussing, and developing a corporate travel policy for their travelers.
<
We can arrange a series of travel seminars to familiarize the travelers and the travel arrangers with the ins-and-outs of making travel arrangements, and also introduce them to the staff. These seminars can be held at the clients' offices or at the offices of MONARCH TRAVEL SERVICES, INC.
<
Regular business hours are 9:00AM to 5:00PM, Monday to Friday Saturday evenings by appointment. We also maintain an 800 number during regular business hours for travelers on the road.
<
MONARCH TRAVEL SERVICES, INC. not only advises you as to what documentation is required for your trip, but we also assist you in obtaining that documentation, and provide available information regarding inoculations, travel advisories, etc.
<
Although exchange rates fluctuate daily, our computer system provides up-to-the minute currency conversion information.
<
MONARCH TRAVEL SERVICES, INC. can arrange for insured business and vacation protection, including trip interruption or delay, lost or damaged baggage, medical expenses, emergency medical evacuation, accidental death and trip cancellation protection. Special rates are available for groups.